To innovate faster, you need the right tools to unlock the ability to adapt and scale quickly. Most importantly, you need the right security levels to get there. Throughout this course, we'll talk about the benefits and capabilities of DevOps, as well as how to appropriately integrate security into DevOps to fuel innovation. We'll complete the course by featuring the baked-in security controls available on AWS and highlight the key shared responsibilities between customers and partners when it comes to cloud security.
---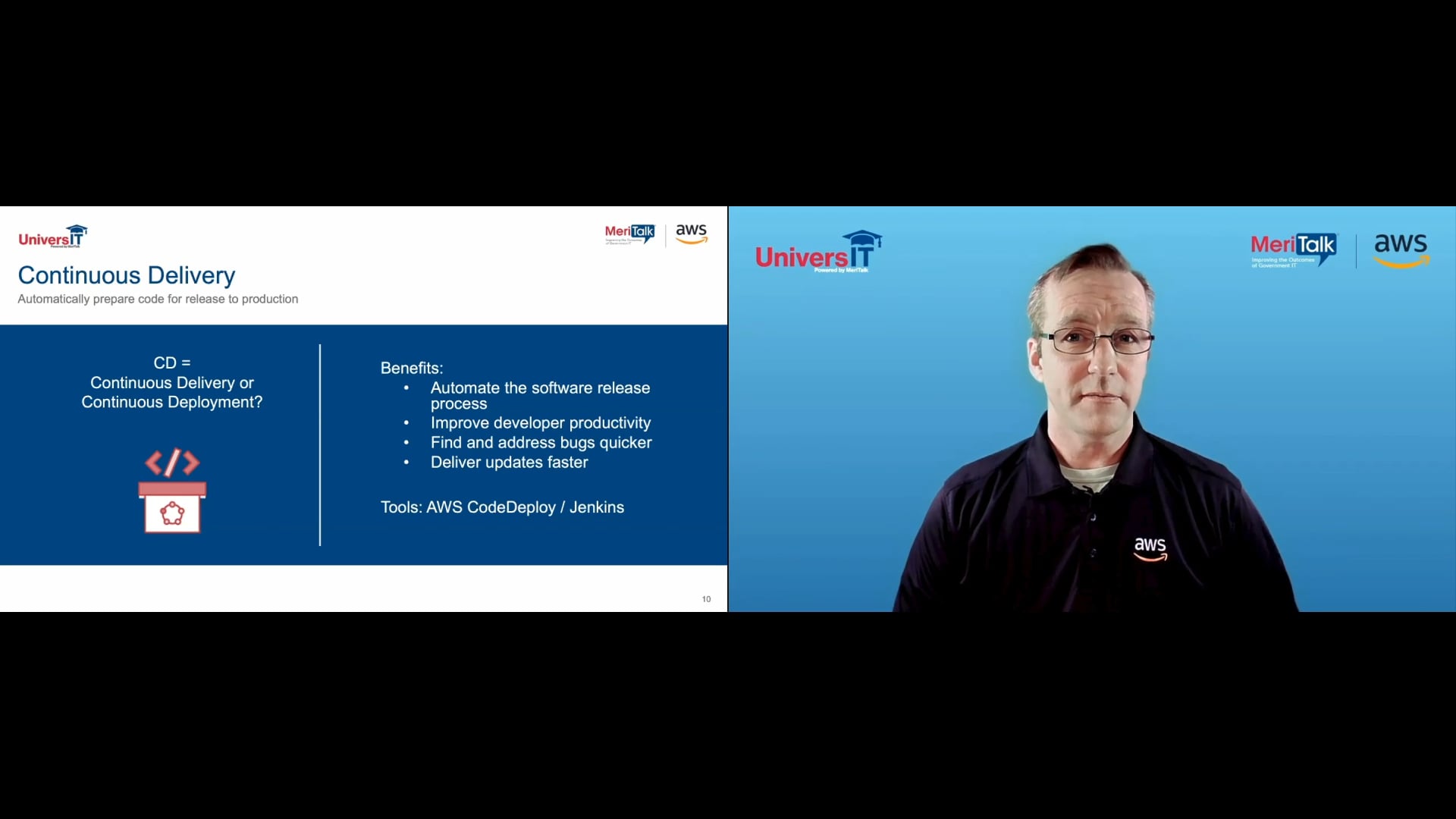 This session explores how organizations can leverage DevOps to achieve rapid delivery, ensure reliability, improve collaboration, and guarantee security of critical workloads.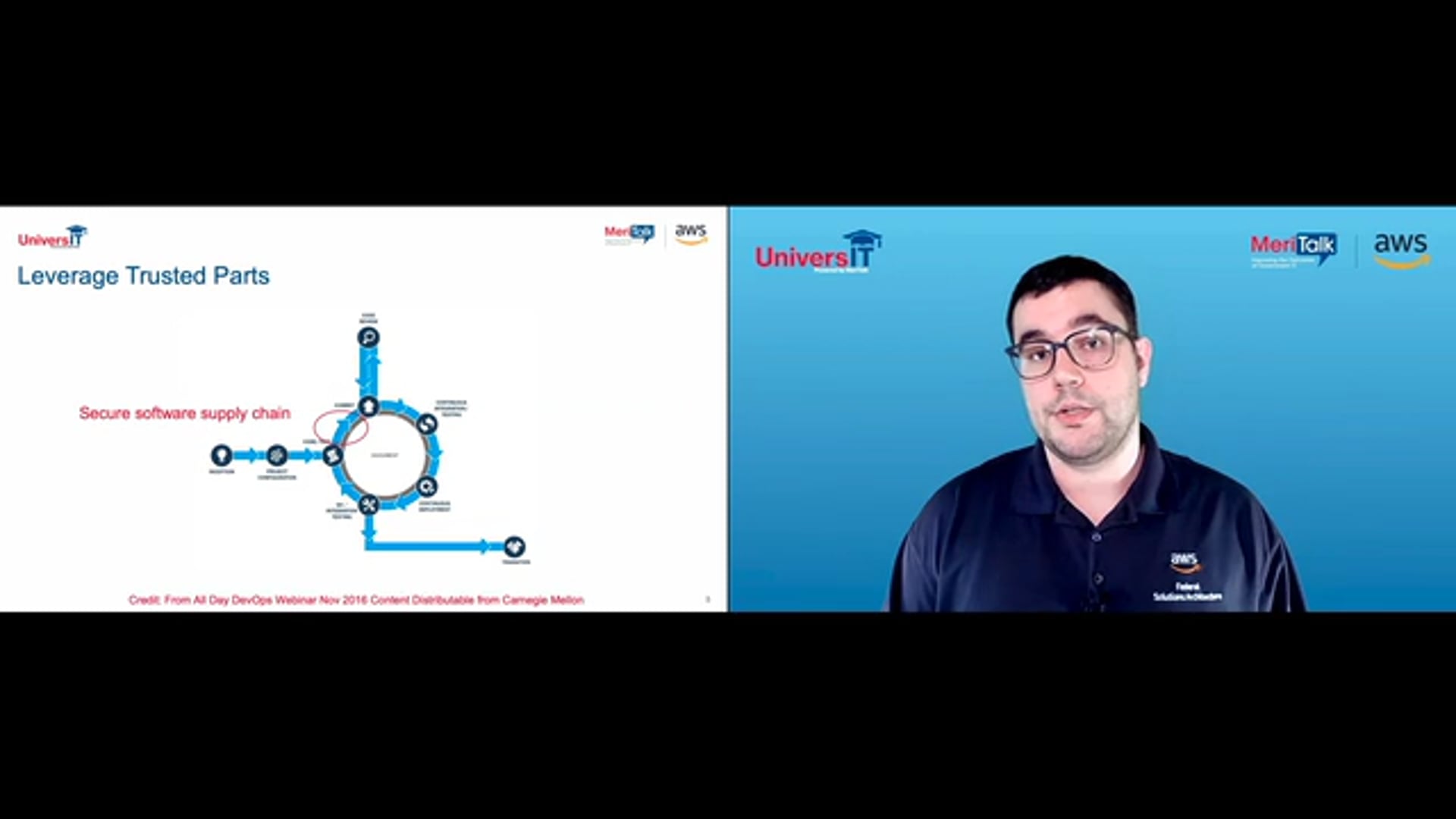 In this session, we'll explore how to best integrate security into your DevOps lifecycle and workflow to automate standard security protocols.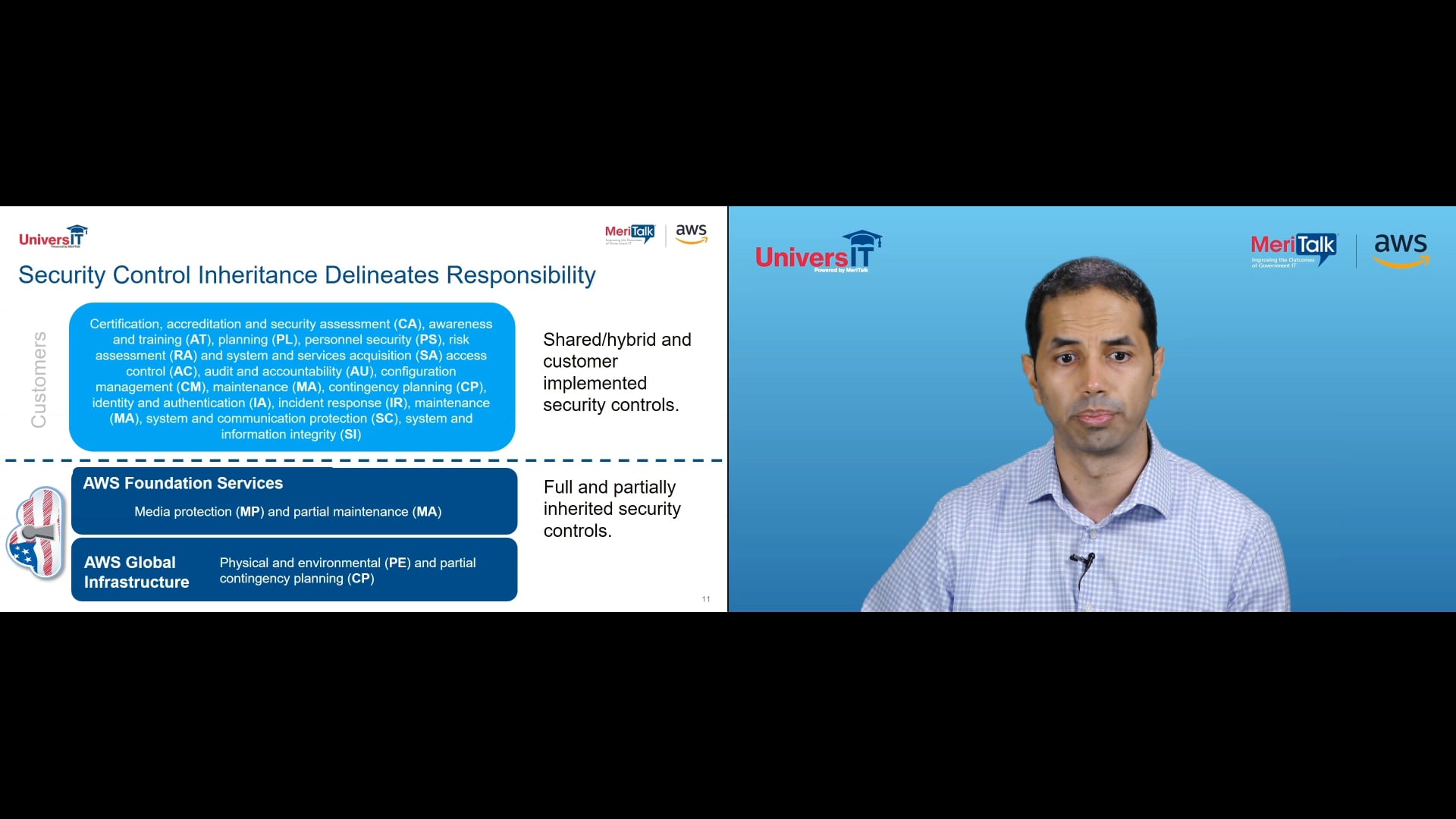 AWS GovCloud offers isolated AWS infrastructure and services, throughout this session, we'll highlight key features of AWS GovCloud