The mission doesn't stop when today's cloud environment isn't accessible in the field. So, how do you ensure critical government agencies and industries always have access to the technology and information they need? Throughout this course, we'll explore how to bring cloud services to the edge and ensure it's secure, compliant, and effective. With the AWS suite of edge technologies, you have the flexibility and adaptability needed to deploy cloud capabilities and applications, as well as collect data to make decisions from the edge. Mission start – let's go.
---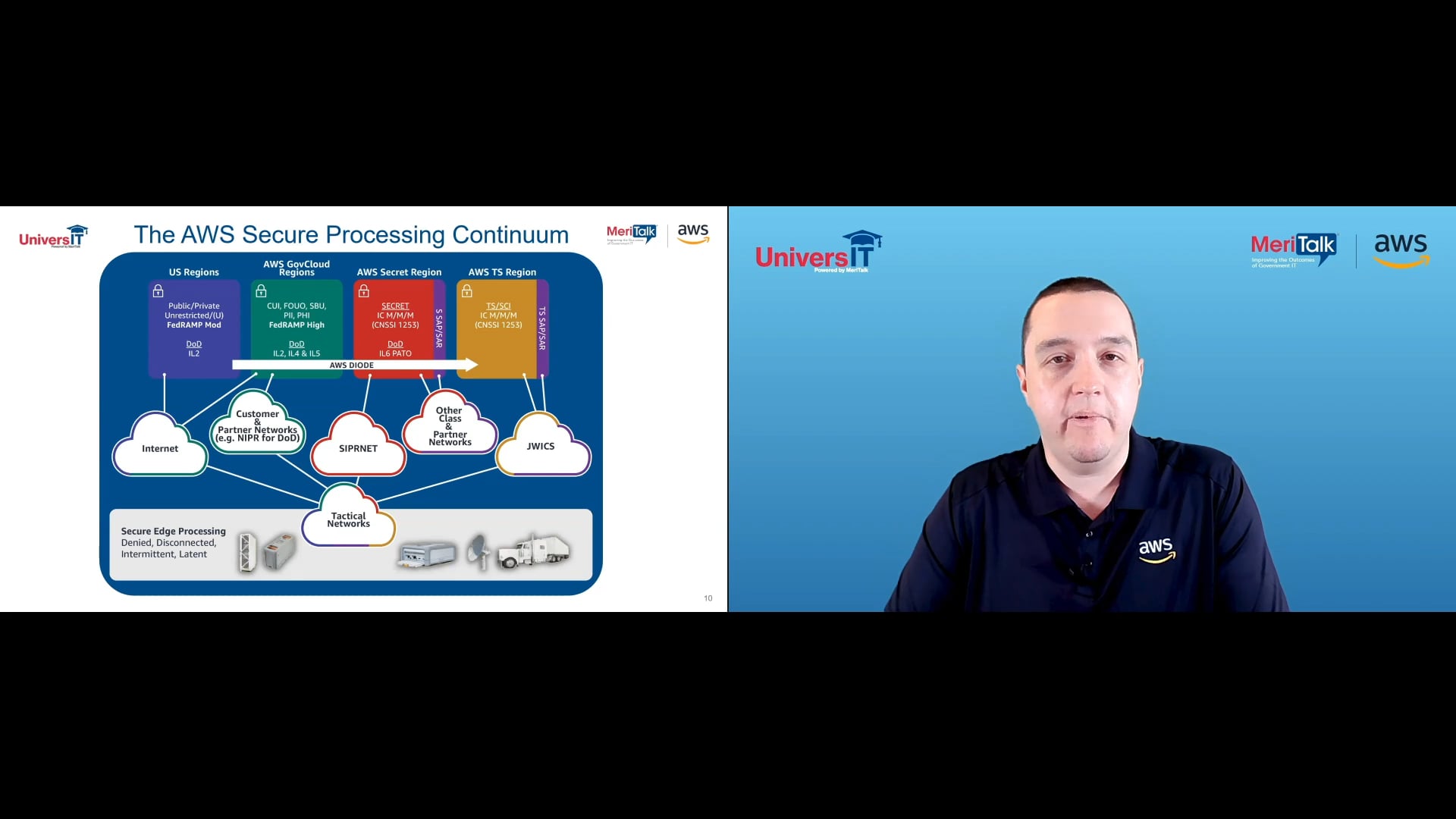 Built with multiple levels of security, identity and access management, encryption, and compliance, customers can move to AWS Cloud with full confidence.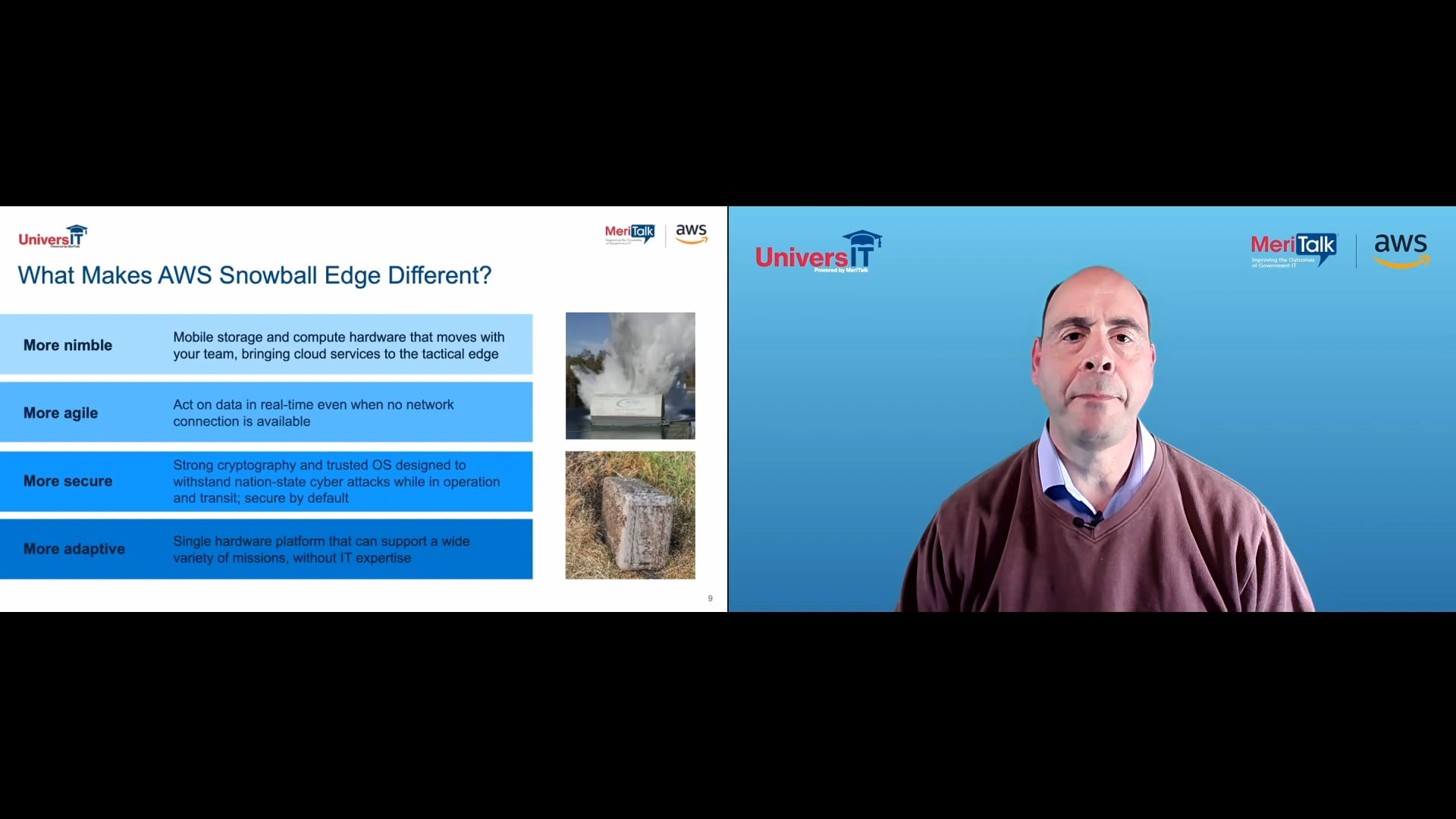 Modern warfighters require operating systems with iron-clad security, access to mobile storage, and the ability to always act on data in real time.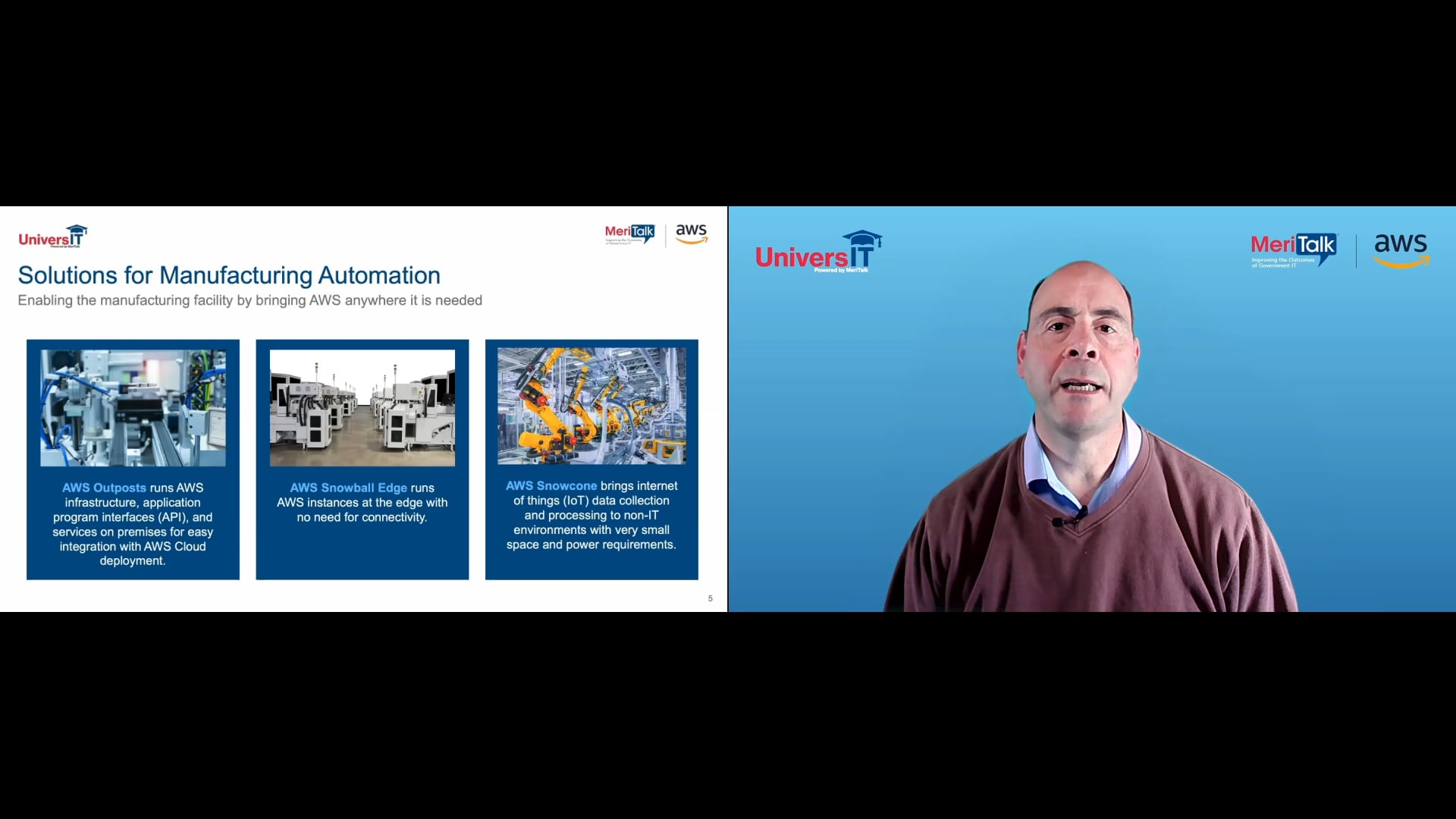 You need technology that secures, ensures, and supports your agency's mission on-prem and at the edge.